Thomas Merton Society of Canada events, please contact Judith Hardcastle, Program Director or Susan Cowan, Community Relations Director.
For more information:
604-988-8835 or email tmsc@telus.net.
2013/2014 Membership Brochure available here. JOIN TODAY!
---

VANCOUVER SCHOOL OF THEOLOGY and THOMAS MERTON SOCIETY OF CANADA present
2014 Merton Course & Lecture
Course: Wisdom–Sophia in the Life and Theology of Thomas Merton
July 10–12, 2014
Location: St. Andrew's Hall Chapel, 6040 Iona Drive on the UBC Campus.
Visit www.vst.edu for more information and registration
Free Public Lecture: Thomas Merton: Breakthrough to Wisdom and Peace
July 10, 2014 • 7 pm
Location: St. Andrew's Hall Chapel, 6040 Iona Drive on the UBC Campus.
Please join us for a wine and cheese reception at 6 pm, immediately preceding the lecture.
Both the Merton course and lecture are led by Christopher Pramuk. He is Associate Professor of Theology at Xavier University in Cincinnati, OH, and author of Sophia: The Hidden Christ of Thomas Merton (2009), recipient of the International Thomas Merton Society's 2011 Thomas Merton Award. His recent work, Hope Sings, So Beautiful: Graced Encounters Across the Color Line (2013), focuses on racial justice and interracial solidarity in society and church.
---
THOMAS MERTON IN FRANCE PILGRIMAGE
JUNE 11 - JUNE 21, 2014
Click here to view our brochure for more information
---
Check out this new book of essays by Canadian writers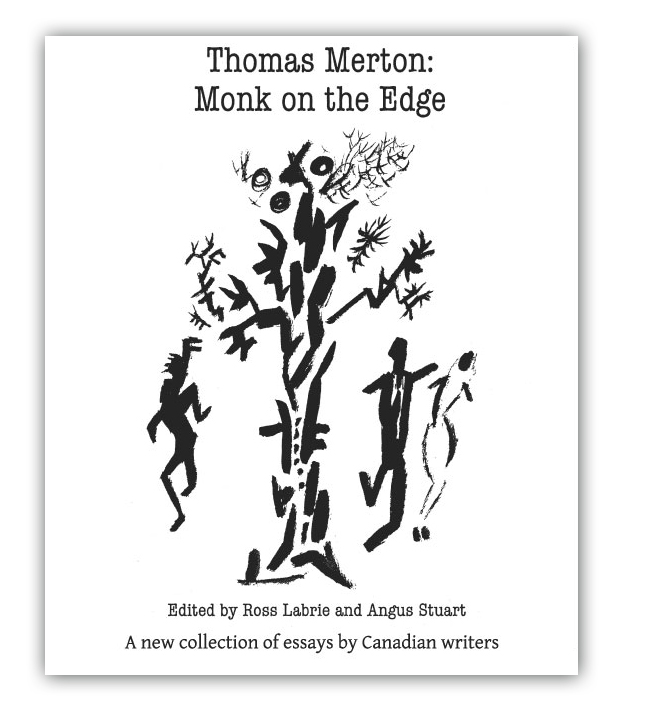 The Thomas Merton Society of Canada has just published a book of essays about this internationally acclaimed writer. The book is distinctive and original in that it represents the work of Canadian scholars, many of whom have significant publishing records of their own. These scholars, who have been publishing books and artticles over the years in North America and in the U.K., here offer varied and provocative views of Merton as contemplative, social critic, and poet. Merton is recognized as one of the most important religious thinkers of the last hundred years. The book which is entitled Thornas Merton: Monk on the Edge and which runs approximately 200 pages, is modestly priced at $25.00 (CDN).
Available from: Thomas Merton Societyof Canada
1044 St. George's Avenue
North Vancouver BC V7L 3H6