Thomas Merton Society of Canada events, please contact Judith Hardcastle, Program Director or Susan Cowan, Community Relations Director.
For more information:
604-988-8835 or email tmsc@telus.net.
2013/2014 Membership Brochure available here. JOIN TODAY!
---

October CONSONANTIA
Saturday, October 25, 2014 from 9:30 am – 3:30 pm
St. Andrew's United Church, 1044 St. George's Avenue and 10th Street in North Vancouver
Consonantia is a monthly Saturday gathering where you can explore and learn a variety of spiritual practices at workshops facilitated by experienced leaders. The program is co-sponsored by the Thomas Merton Society of Canada and St. Andrew's United Church. Although you are welcome to drop in spontaneously, we would appreciate registration through the TMSC (tmsc@telus.net or 604-988-8835) in order to help us with hospitality and workshop planning. Hospitality begins at 9:30 am; workshops at 10:15 am; lunch at noon. Cost: free or by donation. Come for part or all of the day.
Two concurrent workshops. Take one in the morning, the other in the afternoon.

1. Crystal Bowl Meditation (10:15 am – 11:45 am and 1:15 – 2:45 pm)
Come and experience how the vibrations of crystal bowls can be used to bring you into a deeper meditation and encourage a healing state for body, mind and Spirit.
Facilitator: Rev. Ken Jones has loved music all his life. From the age of 5 he was enrolled in Orff music and choirs. In 2000, he began studying music for healing and transition, achieving the designation of Certified Music Practitioner. Combining this knowledge with his Healing Pathways and Reiki training, Ken purchased a set of Singing Quartz Crystal Bowls and began to lead Crystal Bowl Meditation in 2005. Ken serves in ministry at Revelstoke United Church.

2. Listening into the Divine (10:15 am – 11:45 am and 1:15 – 2:45 pm)
What is the Spirit doing when you pray? Listening. The Spirit has been named the Advocate, the Counsellor, and the Listener. Yet how does the Spirit listen to you? We will explore listening: to one another, to ourselves and to the Divine, the Music that is Soundless, within the context of our question.
Facilitator: Rev. Sally McShane is the Community Minister in shared leadership at First United Church on the DTES of Vancouver. Sally brings the experience of 23 years of ministry in churches across Canada as well as the experience as Chaplain in a prison, a Woman's Shelter and a Jewish Palliative Care ward to her work. Her BA work was grounded in the wisdom of the Canadian theologian Bernard Lonergan, followed by an M. Div. at Atlantic School of Theology and a Masters in Pastoral Care and Spirituality at Emmanuel College, Toronto. Sally's experiences have revealed to her the very real transformative love of God. Next to time with her family, her favourite moments are talking about that love. "God is profoundly awesome!" she says.
---
Check out this new book of essays by Canadian writers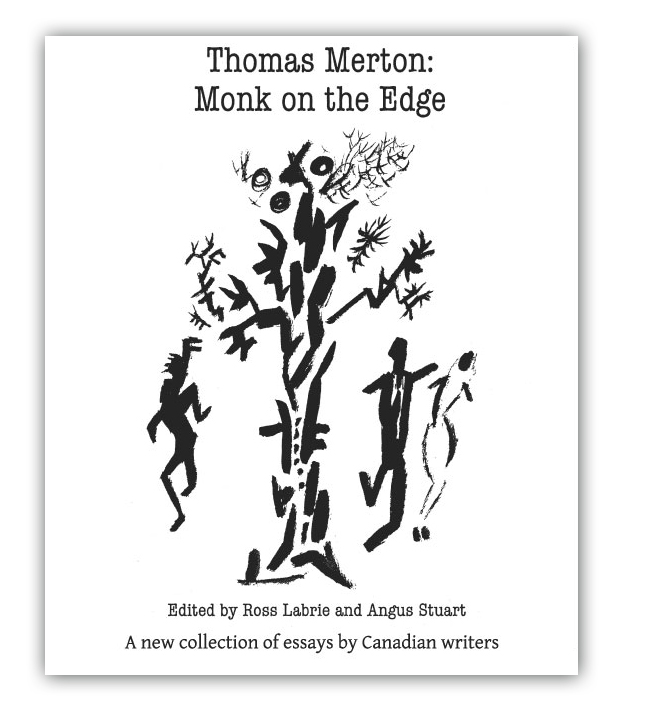 The Thomas Merton Society of Canada has just published a book of essays about this internationally acclaimed writer. The book is distinctive and original in that it represents the work of Canadian scholars, many of whom have significant publishing records of their own. These scholars, who have been publishing books and artticles over the years in North America and in the U.K., here offer varied and provocative views of Merton as contemplative, social critic, and poet. Merton is recognized as one of the most important religious thinkers of the last hundred years. The book which is entitled Thornas Merton: Monk on the Edge and which runs approximately 200 pages, is modestly priced at $25.00 (CDN).
Available from: Thomas Merton Societyof Canada
1044 St. George's Avenue
North Vancouver BC V7L 3H6