Thomas Merton Society of Canada events, please contact Judith Hardcastle, Program Director or Susan Cowan, Community Relations Director.
For more information:
604-988-8835 or email tmsc@telus.net.
2013/2014 Membership Brochure available here. JOIN TODAY!
---

September CONSONANTIA
Saturday, September 27 from 9:30 am – 3:30 pm
Gathering and hospitality; 9:30 am
Workshops: 10:15 – 11:45 am; repeated again from 1:15 – 2:45 pm
Lunch: 12 – 1 pm
Closing Eucharist: 3 – 3:30 pm
Two concurrent workshops. Take one in the morning, the other in the afternoon.

Mandala Fusion (Julie Lees)
Give your inner voice some room to move in the spiritual practice of mandala collage. "Mandala" comes from Sanskrit and loosely translated means circle. Some believe all is contained in this circle … drawn by you. Join with others as you give permission to your logical and rational mind to step aside and take a break for a while. In this workshop you will be led through a meditation that will offer you the space to hear from your inner self how it might want to be with God in that moment, or what question it might have for the Spirit.You'll then be given the space to create your own mandala – an outward manifestation of what your insides want you to know, see or ponder. Make the invisible visible and allow your mandala to offer you whatever you might need in that moment.
Julie Lees is a minister with the United Church of Canada and is currently serving St. Andrew's United Church in North Vancouver.

Spiritual Autobiography (Ray McGinnis)
"I have no wish to play the pontificating fool, pretending that I've suddenly come up with the answers to all life's questions. Quite that contrary, I began...an exploration, an exercise in self-questing …. I wanted to find out, as I looked back at a long and complicated life, with many twists and turns, how well I've done at measuring up to the values I myself have set." —Sidney Poitier

At this Spiritual Autobiography workshop you will be offered a framework for exploring the quests you have embarked on, the twists and turns you've taken, and a way to begin reflecting on what has been the harvest of your life. Seasoned workshop presenter, Ray McGinnis, will bring a few poems and journal prompts to spark your own next steps as you take stock of your life through a spiritual lens. No previous writing experience necessary. Please bring a journal/paper and pen.

Ray McGinnis is author of Writing the Sacred. He lives in Vancouver. For more information visit his website at www.writetotheheart.com
---
Check out this new book of essays by Canadian writers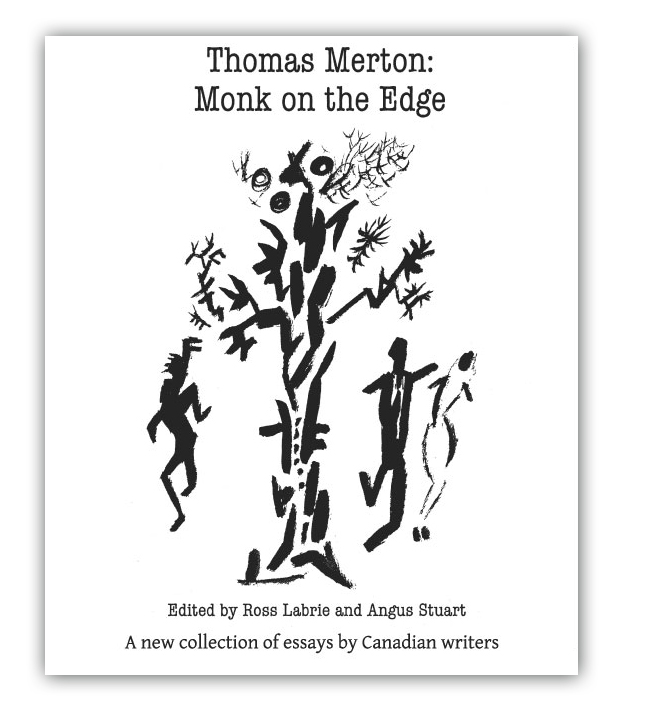 The Thomas Merton Society of Canada has just published a book of essays about this internationally acclaimed writer. The book is distinctive and original in that it represents the work of Canadian scholars, many of whom have significant publishing records of their own. These scholars, who have been publishing books and artticles over the years in North America and in the U.K., here offer varied and provocative views of Merton as contemplative, social critic, and poet. Merton is recognized as one of the most important religious thinkers of the last hundred years. The book which is entitled Thornas Merton: Monk on the Edge and which runs approximately 200 pages, is modestly priced at $25.00 (CDN).
Available from: Thomas Merton Societyof Canada
1044 St. George's Avenue
North Vancouver BC V7L 3H6