Thomas Merton Society of Canada events, please contact Judith Hardcastle, Program Director or Susan Cowan, Community Relations Director.
For more information:

604-988-8835 or email tmsc@telus.net.
Click here for 2023 Membership Brochure available here. JOIN TODAY!

---
2023
---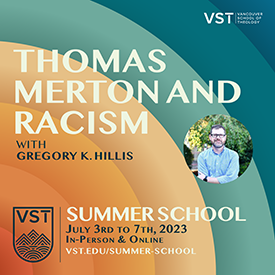 VST SUMMER SCHOOL 2023
Thomas Merton and Racism
with Gregory K. Hillis

2:00 - 5:00 pm PT
Mon. July 3 - Fri. July 7, 2023

Merton's writings on the problems of racism are not widely known, but they are among his most important writings. Not only do they address issues that arose at the height of the civil rights movement, but they continue to have astonishing relevance today. In this course, students will examine Merton's most significant writings on the problems of racism, including correspondence he had with an important Black civil rights leader from Louisiana, Fr. August Thompson.
Dr. Gregory K. Hillis teaches at Bellarmine University in Kentucky. In the last few years he has turned his attention to the life and writings of Thomas Merton, whose literary estate is housed at the Merton Centre at Bellarmine University. Dr. Hillis lectures on Merton and has written both academic and popular articles on the monk's life and thought. His book on Merton, "Man of Dialogue": Thomas Merton's Catholic Identity is published with Liturgical Press.

This course is available in person and online. To register for this course, visit https://vst.edu/summer-school/vst-summer-school-registration/
---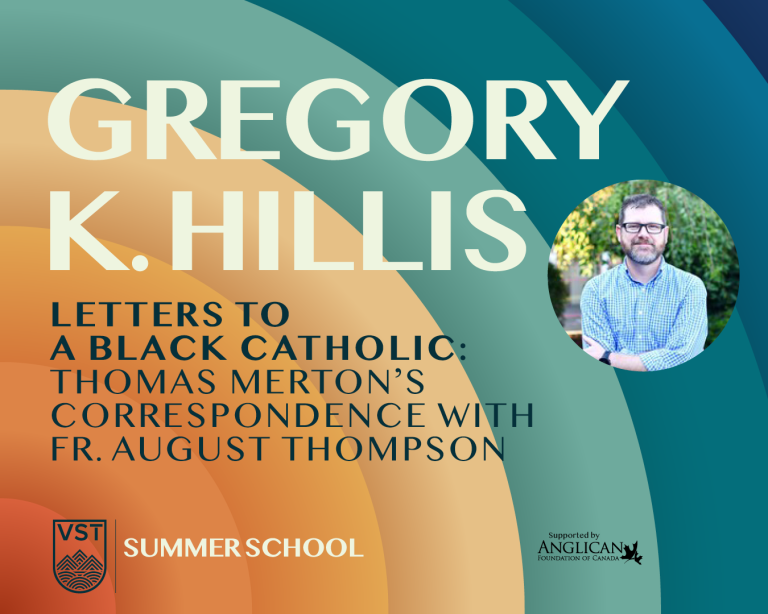 VST SUMMER SCHOOL PUBLIC LECTURE
Thursday, July 6th: reception at 6pm, lecture at 7pm PT
Letters to a Black Catholic: Thomas Merton's Correspondence with Fr. August Thompson, a Black Civil Rights Leader in Louisiana
Lecture in Epiphany Chapel and online

A reception, hosted by the Thomas Merton Society of Canada, will be held before the lecture at the Vancouver School of Theology.

To register for the talk, click here.
---
Check out this book of essays by Canadian writers.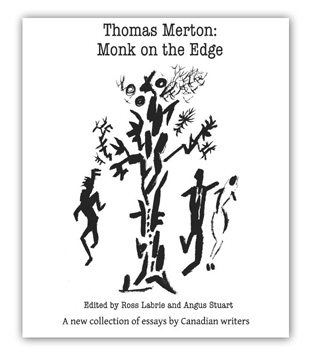 The Thomas Merton Society of Canada has published a book of essays about this internationally acclaimed writer. The book is distinctive and original in that it represents the work of Canadian scholars, many of whom have significant publishing records of their own. These scholars, who have been publishing books and artticles over the years in North America and in the U.K., here offer varied and provocative views of Merton as contemplative, social critic, and poet. Merton is recognized as one of the most important religious thinkers of the last hundred years. The book which is entitled Thornas Merton: Monk on the Edge and which runs approximately 200 pages, is modestly priced at $25.00 (CDN)
Available from: Thomas Merton Society of Canada
1044 St. George's Avenue
North Vancouver BC V7L 3H6